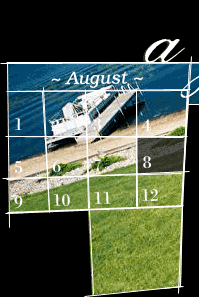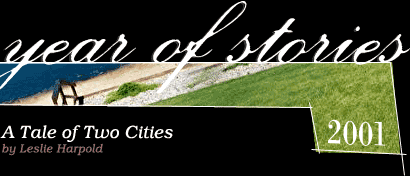 My Mother is driving me to the airport after four of the most relaxing and peaceful days in recent memory. Endless summer afternoons on the pontoon, gently puttering around Lake Ogemaw. Nights on the deck serenaded by crickets while I am drinking wine and watching the fish jump. The time in between spent reacquainting myself with family and an old friend. I am reminded at every turn how I became who I am, and what goes unsaid is weightless, but omnipresent.
We are happier than usual to be together, and we try not to talk too much about why. There are some small but telling signs. Although I am over 30, I still cry every time I walk into the Bay City/Saginaw airport and see my mother's face. I love her that much. On my arrival, as I step off the plane my mother sighs "You're really walking!" relieved to see it with her eyes and finally believe it. The last time she saw me, I was not. There is a long scar on my step father's neck where they have removed a large tumor, his usually commanding voice weak and gravelly from radiation. We have been through much in the last year, and the simple act of being together erases all the worry. The tension comes off in layers. On the second day we are suitably reassured and begin laughing unselfconsciously. The third day we're comfortable enough to bicker in a style so absurdly hilarious, it must be witnessed to be appreciated.
Now it is time for me to go back to Manhattan and I am not ready. It is a beautiful day and I want to go swimming. I want to sit at the kitchen table and make my mother laugh. I don't feel compelled to go home, because I am home. A few days of this easy comfort, and I have slowed down inside, reverted, almost too quickly, to being a Michigan person.
Flying over Manhattan it's washed away as soon as I see the skyline. I am suddenly in a hurry again, although for what I am unsure. By the time my plane actually touches down, I'm making a list in my head of all the New York City things I've missed while I was gone and must near immediately reconnect with. When I left I had only been gone four days, but three hours and 850 miles later, I have been gone four whole days and there is much to be done. In the taxi line I'm a New Yorker again. Driving across the 59th Street Bridge as the sun starts to descend behind the skyline making gold halos over everything I start to understand that I can only love NYC the way I do because I am that Michigan person. Back in my own bed, my last thought as I drift off to sleep is simple: "I am grateful to have so many things to love."
How was your August?