Event News
Fray Day 8 Audio Online
Posted by Derek on Sunday 5 December 04 @ 4:11PM

The Fray Audio Archive has been updated to include the audio from Fray Day 8 San Francisco! Tune in for three hours of fun, including musical performances by songwriter Goh Nakamura and beatboxer Kid Beyond and true stories told live by Jack Boulware, Beth Lisick, Derek Powazek, Kirk Read, Kevin Smokler, and lots of other great folks in the open mic.
SUPER HUGE THANKS to the killer audio guy at the Swedish American Hall, Chip Clofine who recorded the show for us, and the Internet Archive for hosting the audio for us!
Also, as a special treat, our musical performers have each made one of their performances available in mp3!
Goh Nakamura has agreed to let us distribute his final song of the evening! The song is called "Daylight Savings" and he was joined onstage by Sadie Contini from The Invisible Cities. Enjoy!
Download: Daylight Savings 3.3mb mp3 (right-click to download).
And Kid Beyond has agreed to let us distribute his mind-blowing, beatboxing, live looping rendition of one of my favorite songs. Listen to it with headphones!
Download: Wandering ... 5.1mb mp3 (right-click to download).
Fray in the news
Posted by Derek on Wednesday 17 November 04 @ 10:56AM
Beth Lisick penned a great writeup of Fray Day 8 SF in her recent Buzztown column (third item). She just forgot to mention how great her story was!
Photos!
Posted by Derek on Sunday 14 November 04 @ 3:27PM
Thanks to Charlene Wright, we've got some photos of last night's San Francisco event. Take a look!
Best Fray Day Yet!
Posted by Derek on Sunday 14 November 04 @ 1:53AM
Fray Day 8 SF was AWESOME. We had songs about bus boys and mad crazy beatboxing, stories of marriages, manic bananas, bizarro family dinners, sharks underfoot, beauty queens, NYC subways, wild vegetarianism, and sacrilegious deliverance. All that in a new venue with a kickass sound system and support that can't be beat. I can safely say that this was the best SF event ever.
Stay tuned for photos and audio.
Continue reading "Best Fray Day Yet!" »
Fray Day is tomorrow!
Posted by Derek on Friday 12 November 04 @ 12:16AM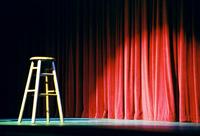 The 8th annual Fray Day hits San Francisco tomorrow, Saturday, Nov. 13! Join us at the Swedish American Hall (2174 Market Street, above Cafe Du Nord) at 7pm for music from beatboxer Kid Beyond and songwriter Goh Nakamura, and tantalizing personal stories by Jack Boulware, Beth Lisick, Kirk Read, and Kevin Smokler.
And you're invited to join the fray with a 5-minute true story of your own. If you'd like to sign up for the open mic, be sure to read the guidelines and show up early! Signups will only be taken from 7-8pm.
See you tomorrow!
More Featured Performers!
Posted by Derek on Wednesday 10 November 04 @ 11:46AM
More featured performers have signed on to tell stories at Fray Day this Saturday!
Kirk Read, author of "How I Learned to Snap," a memoir about being openly gay in a small southern high school, and host of the Smack Dab open mic series.
Beth Lisick, Frayer, author of "This Too Can Be Yours" and "Monkey Girl," SF Gate columnist, and co-organizer of the Porchlight storytelling series.
Kevin Smokler, Frayer, editor of an upcoming book and organizer of The Virtural Book Tour.
Featured Performer: Jack Boulware
Posted by Derek on Monday 8 November 04 @ 3:12PM
I'm thrilled to announce that Jack Boulware will be jumping back into the fray for his second time! Jack's Fray Day 6 performance is still a personal favorite.
Jack Boulware is an author and journalist, and co-founder of the Litquake literary festival. He does readings around the city sometimes, like Porch Light and Writers With Drinks. He travels frequently and has written about a wide range of topics, which look pretty weird when lumped together: Pig hunting in Sonoma, bungy jumping in Vegas, UFOs in Nevada, big wave surfing in San Diego, sumo wrestling in Prague, ice golfing in Greenland, boxing in L.A., ghosts in Hawaii, CD piracy in Ukraine, and unexploded ordnance in Iraq.
Download a flyer!
Posted by Derek on Saturday 23 October 04 @ 10:07PM

Hey San Franciscans: Please help us spread the word about Fray Day 8! Just download our fine new PDF flyer (300k, featuring art by Fray illustrator Chris Bishop), print out a few copies, and put then up in your local cafe, bar, laundromat, or bathrooms. C'mon, what are office supplies for?
2nd Musical Guest: Kid Beyond
Posted by Derek on Sunday 12 September 04 @ 5:50PM

I'm thrilled to announce Kid Beyond will be performing at Fray Day 8 SF! Kid Beyond, aka Andrew Chaikin, is a mindbending beatboxer / vocalist – voted San Francisco's Best Beatboxer in SF Weekly's Best of SF 2004. Looping and multitracking his voice live onstage, he combines singing, throat singing, beatboxing, vocal turntablism and other "voicestrumentation" to create an infectious mix of funk, trip-hop, house, drum'n'bass, and breakbeat. Kid Be has shared the stage with James Brown, LL Cool J, Spearhead, Run-DMC, and even President Bill Clinton. He has brought the house down at Carnegie Hall, at Bangkok's hottest club Song Slueng, and on FOX-TV's "30 Seconds to Fame." He teaches beatboxing and other vocal workshops around the country; performs regularly with local acts such as Felonious, Gavin Hardkiss, DJ SoulSalaam, DJ Zeph, DJ Motion Potion, and Shotgun Wedding; and hosts The Vowel Movement, SF's monthly beatbox showcase.
1st Musical Guest: Goh Nakamura
Posted by Derek on Saturday 4 September 04 @ 2:54PM

It's my extreme pleasure to welcome our first musical guest to the bill: Goh Nakamura. Goh sounds like a less depressed Elliot Smith and sings about San Francisco, Natalie Portman, and memories of childhood. Friend of Fray Min Jung Kim describes him like this:
"Listening to Goh Nakamura is like falling in love for the first time. It's bemusing, sweet, and a little clumsy in moments, but pricelessly charming in spite of itself. You hope it never ends. Nakamura, a Bay Area native, successfully marries earnest and bemusing lyrics with catchy refrains and solid guitar melodies, without delving into cloying sentimentality or heavy theatrics."
As a special preview, Goh has made an MP3 of one of his songs available to Frayers. Listen in!
DOWNLOAD 4.8MB: Pigeon Toes
If you like it you can buy his album at CD Baby. And don't miss his set at Fray Day 8 San Francisco!
Fray Day is Back in SF!
Posted by Derek on Friday 27 August 04 @ 8:18PM
Fray Day is coming back to San Francisco for its 7th annual event in an all new venue! Join us on Saturday, November 13 at The Swedish American Hall: 2174 Market Street, above Cafe Du Nord, in the lovely Freja Hall.
Stay tuned for announcements about featured storytellers, musicians, and more!