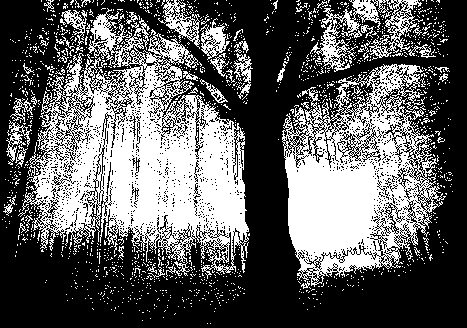 The following year, Paul quit his job, rented a U-Haul, and left for San Francisco. I gave myself a little credit that I was there when the seeds of the move were planted in his brain.
The last night Paul was in Ann Arbor, he threw a huge party that started in his apartment and eventually spilled out into the parking lot. Like most parties in Ann Arbor, this one didn't start until 10pm and it stretched on for hours. Music was blaring, joints were passed – the neighbors must have loved us.
At 5am, with the sun rising through the trees, Paul decided it was time to call it a night. There were three other die-hards who'd pushed all the way through the night with us, so I offered to buy them breakfast.
Before we headed out to Silverman's Diner, I pulled Paul aside. "Before you go," I siad, "I just wanted to thank you for the trip to San Francisco last year. That trip was one of the best times of my life."
Paul grinned at me and rasped, "Hey man, that's what I'm here for. I couldn't have done it without you. You let me know if you ever wanna come out there again."
Then Paul gave me one of his bear hugs, and we parted ways for good. As I drove the other three survivors to breakfast, I was grinning like a fool.
I couldn't remember the last time I felt so free.

Has the road ever set you free?